If you're an EVAC user, you can view the rest of the help articles by logging in using your government agency email address.
Only EVAC users can view the help articles relating to the use of the EVAC platform. To view the articles, log in by clicking the 'Sign In' link at the bottom of the page.
If this is your first time logging in to the Help Center, you will need to create an account. This must be done from a link received in an email from no-reply@genasys.com.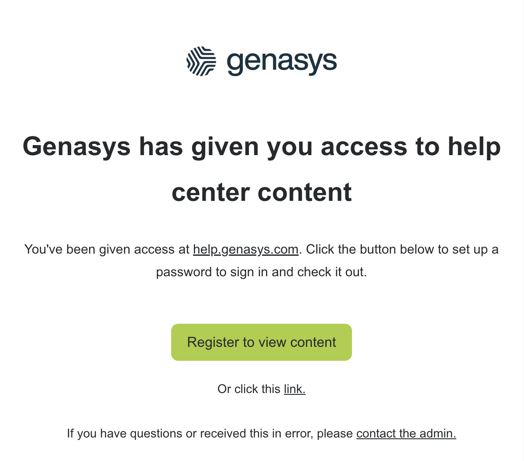 This email may have been sent to your spam or junk folder, so make sure to search all your inboxes.
Create a login using the same government agency email address you use to log in to EVAC. You can use the same password, or create a different one, but the login credentials do not carry over from EVAC, so you will need to create this login for the Help Center to view help articles.
If you have created an account in the past, simply log in using the 'Sign In' link. The site may log you out if you do not visit the site for an extended period of time, so if you're not seeing the rest of the help articles, double check that you are logged in.
Reach out to support@genasys.com with any questions.